MegaPro has decades of experience providing excellent embroidery services since bringing Hillsports in our experience and quality are even better. We offer a range of custom embroidery services and can work with you to ensure you get the most out of your embroidered T-Shirts, Bags, Hats, Jackets or any other item we produce for you. We are happy to talk over ideas and help you develop what you want and what your organization or company needs. Give us a call and find out what MegaPro can do for you.
There's a reason that both large and small companies come to us for embroidery service, we deliver high quality at an affordable price. We're easy to work with because we recognize that we're here to make you shine. We have top of the line embroidery equipment and highly trained staff dedicated to producing the best embroidery around.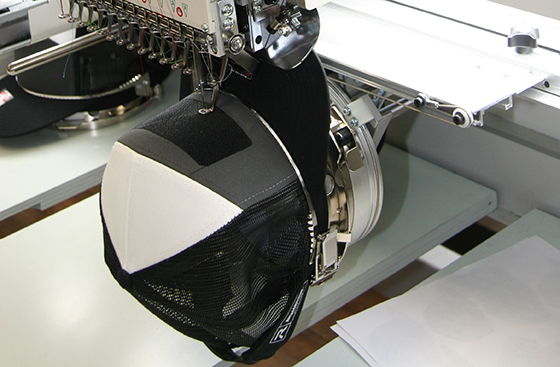 Unlike logos used for business cards, letterheads, and the web, embroidered logos have not only height and width, but depth. Accommodations need to be made for the embroidery process. Our logo specialists will evaluate your logo to help determine what works best for you.
There are trade off between print and embroidery. In print, letters can be smaller and colors can be blended more intricately than in embroidery. But embroidery also has texture. So embroidered logos have the added advantage of character, durability, are more eye catching and convey a sense of quality that printing can't imitate.
At MegaPro, designing for embroidery – called digitizing – is an art done by skilled professionals. It can take most of the day to make a code that tells our embroidery machines where to place each stitch — and digitizing artists are well worth the expense. After all, they're designing wearable art. . . .
Of course, we know that some companies need a large logo. We have the expertise and experience, as well as the equipment, to process large, complex logos, and have done so repeatedly. But, due to the many additional hours of skilled labor and machine time, we have to charge additional fees. Our logo specialists will make sure that you're aware of any additional charges up front.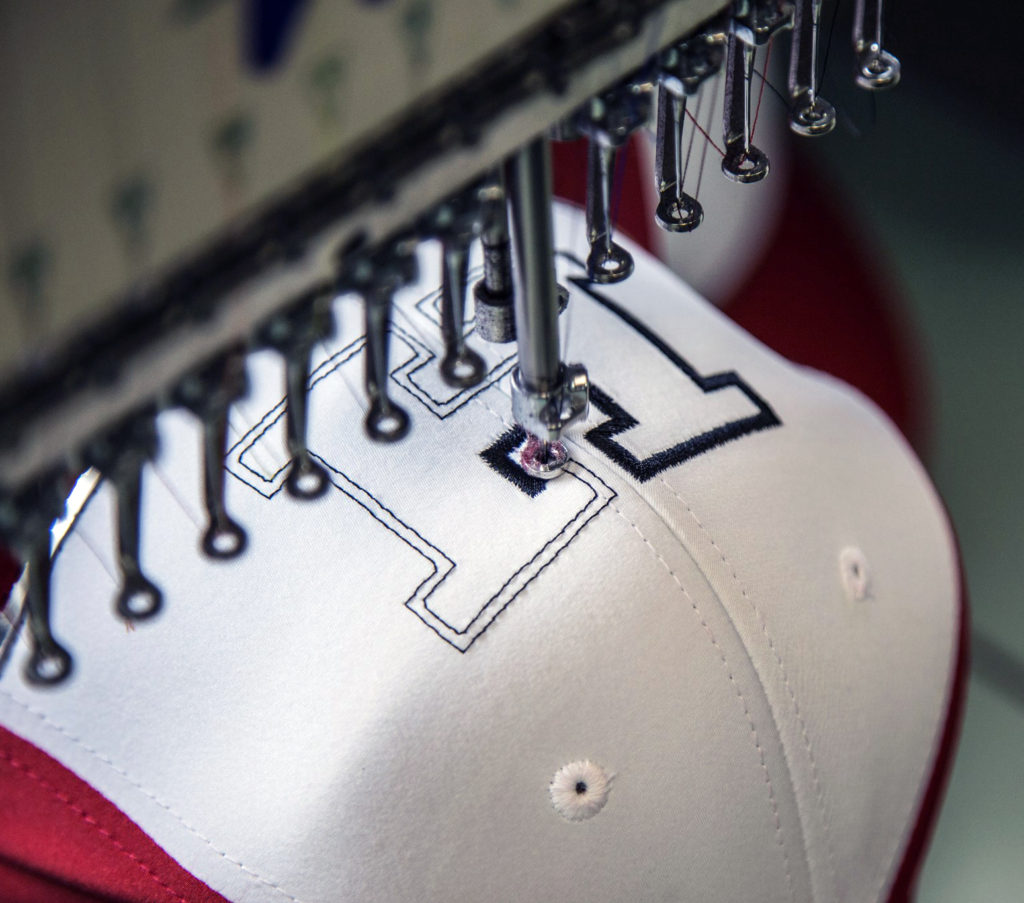 Since embroidered logos are measured in stitches, the more complex your logo is, the higher the stitch count. A standard size logo has less than 10,000 stitches. Sometimes we have to convert logos that have previously been designed for printing, we may need to tweak the logo for best results. We'll let you know exactly what changes need to be made, if any, before we go to production.
Lettering is the biggest challenge in embroidery; because we're using needles and threads, letters must be no smaller than ¼ inch high. Some fonts work better than others in embroidery. In addition, we may need to change a bit to keep the overall size appropriate for a shirt or other garment. Our professional designers can help you make sure that you'll get the best embroidered product possible.
Once your logo has been digitized and you've chosen your apparel, the next step is to choose thread colors. We'll help you choose colors that will show well and add to the impact of your logo or text.
Then, we're ready to "hoop" the garment. The hoop is then placed in a frame, behind which is placed a paper-like material (called backing) which stabilizes the fabric. The frame moves in different directions as the embroidery needle moves up and down.
When the embroidery is finished, any extra backing material is trimmed, and the shirt is lightly pressed and prepared for shipping. If you look behind the embroidery, you may see some backing remaining. This will wash away over time. . . While it usually takes a typical design about 10 minutes to run, machine set-up, hooping, trimming and packing will generally double this production time.