MegaPro has been providing top quality screen printing for a long time. Our expertise, speed and great prices are well known throughout Southern Utah. Our number one priority with each job is to produce the best product for our customer and to get the job delivered on time and without hassle. We are one of the largest producers in the area so no job is too big or too small.
Our Screen Printing will help you shine
We know that your company or group wants to look good, without spending a fortune. We'll help you make sure that the design on your apparel provides the image you want and need. Our designers are very experienced and talented and can help turn your idea into a perfect design for the material you choose.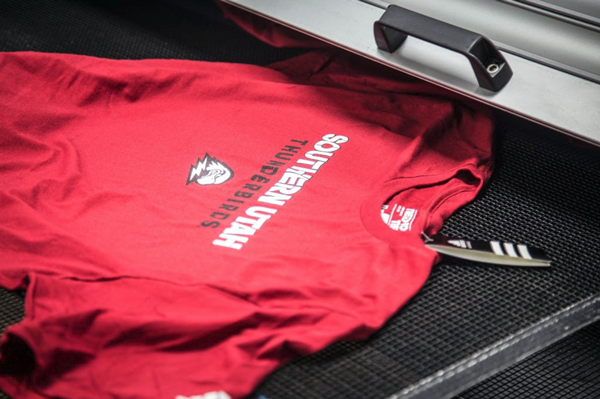 Each job starts with us finding out what you need. This means that we'll ask you a lot of questions to make sure we recommend the right product. Some of the questions we consider are:
What is your budget?
How many items do you need?
What is your goal? Are you trying to create solidarity among your group, using your order for advertising or both?
What is the image you're trying to convey?
Once we know your goal we can help you get there. We'll suggest brands, fabrics, colors and design elements that will help you achieve what you need, while keeping you within budget.
Designing the final product
There is a lot that goes into designing for screen printing. We carefully consider the material we're going to print on, the color of the fabric, the colors we'll be using in the design and the kind of ink that will need to be used to achieve the desired effect. MegaPro designers are well trained to make sure that they balance these considerations perfectly. Since each color used will increase the price of the product, our designers will provide the best design possible with the number of colors prescribed by your budget.
We want to make sure that you're happy with what we make, so we'll provide design proofs before we start producing your order. At this point we can make any final adjustments with your feedback. This may include increasing the budget in order to bring in more color, it's entirely up to you. Once you've approved the design it gets sent into production.