Graphic Design
There are a few things that will set you apart from your competitors; good service, prices and quality workmanship all come to the mind of most business people. The problem lies in that in order to impress them with your service you have to be able to serve them first. How do you get them to that point? One of the most powerful ways to make an impression on a potential client is through well designed advertising. In today's market, those with less than riveting designs can not compete. That's where we come in.
OUR DESIGNERS MAKE THE DIFFERENCE
We all have a cousin, brother or daughter that can draw very well. Many business owners are tempted to save a buck and give their family member their "big break" by having them do their design work for them. The problem with that approach is that the skill set of a fine artist and that of a graphic designer are very different. Our designers are trained in marketing as well as art. That means that they know how to create designs that communicate well with your target audience. They also know the technical requirements of a design so it can be used in all of your advertising without losing any quality or impact. Since our designers understand the disciplines of art and marketing they will ask you questions that others without proper training or experience may not think to ask. Some of the questions you may get from our designers will include:
Who is your target audience?
Where does your lead stream come from?
What advertising venues do you have in mind?
Who are your competitors?
What geographic area do you need to reach?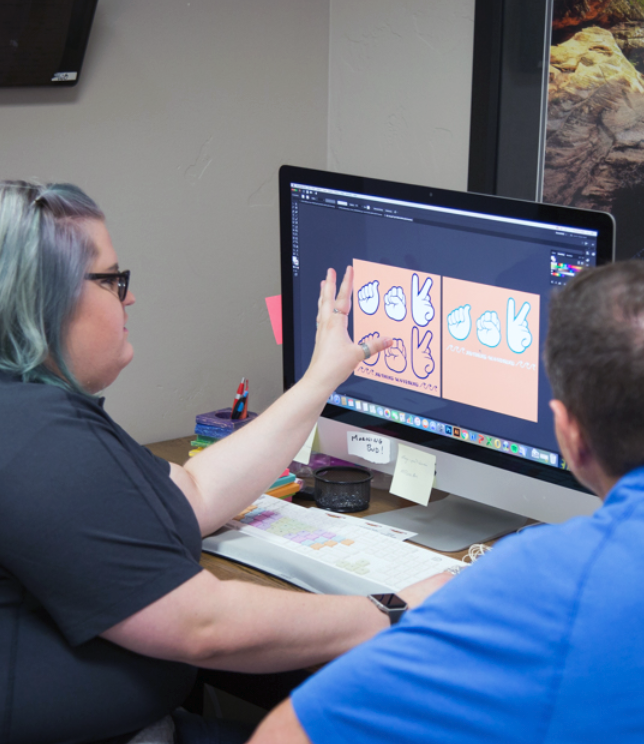 MEGAPRO CAN DESIGN IT ALL!
We have a vast catalog of products that will help promote your business and give you the chance to impress new customers with your service.